The kids are always encouraged to become active members of the class. They all enjoy pointing to figures, putting the number on the calendar, and answering questions from the teachers.
During this week we have been talking about the first three main shapes: triangle, circle and square.
We have been working with them during art class, circle time, and in our own classroom having,them identify the shapes and being able to identify several objects with those shapes They have been listening to music related to these three shapes as well.
Pablo Estrada was Super Kid this week! He celebrated his birthday in our  classroom on Wednesday. His parents  and his grandmother came to celebrate with him and brought cupcakes and let the children decorate their own. This is a great opportunity to make the children feel special and therefore increase their self-esteem. Mr. Mike made his happy birthday crown and sang Happy Birthday to him with his accordion. It was really fun! Happy birthday Pablo!
The Tigers will be enjoying the Halloween theme in the following weeks. We will be talking about using costumes so that they can look forward in participating in the Cat Walk Parade that will be on October 31st  at Toddler Tree.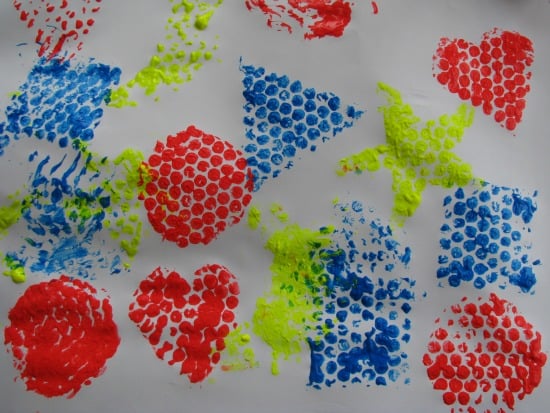 Next week we will be focusing on  more shapes, such as rectangles and ovals, a straight line,  colors, and of course,                                                         Colombus Day celebration.
We would like to share some pictures of our activities at Terrific Tigers group during this week.